We are laying the foundation for an entrepreneurial ecosystem around community energy projects right here in Saint John.
By Ray Robinson
We know the energy sector will experience transformational change over the coming years. At Saint John Energy, we see tremendous opportunity for us as the industry changes, and we are determined not only to capture that opportunity but to be a leader and a champion for innovation.
At our recent community annual general meeting, we outlined our goal of making Saint John Energy the most innovative utility in Canada by the time we mark a century in business in 2022.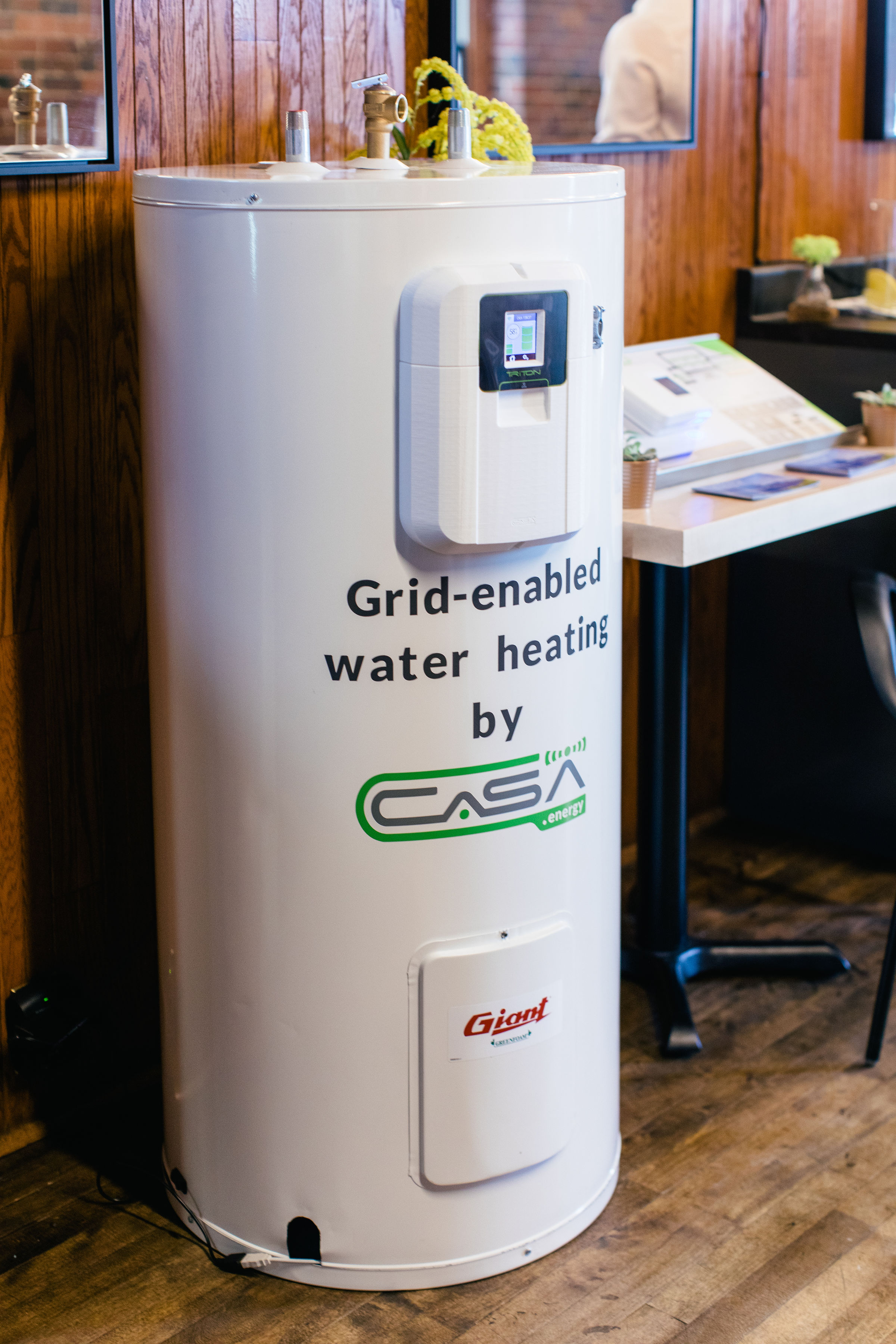 We were thrilled at that meeting to announce that CaSA, a Montreal-based leader in smart grid technologies, will be our partner in our drive to pioneer a smart grid for Saint John, a cornerstone of our ambitious innovation agenda.
We're delighted that CaSA will join us as an integral engine in our drive to power Saint John with a smart electrical grid, and that the company is establishing a new office in Saint John – a move that will create jobs in the Port City.
CaSA CEO Martin Fassier told the audience of business and community leaders at the AGM that he's impressed with the warm welcome he and his staff have received in Saint John.
He noted how it has increased the pride and excitement that CaSA's team feels in coming here.
"Having the opportunity to work with a nimble utility like Saint John Energy that is laser-focused on customer service excellence and cost control is a solid foundation to further build our brand and contribute to our success in other regional markets," he told us.
Our smart grid initiative is expected to cost more than $11 million over its three years of development. The Government of Canada is contributing more than $6 million toward the project cost, with the remaining covered by Saint John Energy and our partners.
Like the Internet, the smart grid will consist of networks, computers, automation, new technologies and equipment working together. In this case, the technologies will work with the electrical grid to respond to fast-moving electricity demand.
The smart grid will allow us to smooth out expensive peaks in power usage by relying on artificial intelligence, weather forecasts and other data to make adjustments in electrical flow. The project will also lower greenhouse gas emissions because it lessens the demand for peak power, often provided by high-emitting generation plants.
Our customers will benefit from the smart grid. Homeowners will have the option to become equipped with a broad array of smart devices and products from hot water heaters and heat pumps to heat pump storage devices, advanced batteries and home electric vehicle chargers.
CaSA's expertise in artificial intelligence and smart controller technologies will be at the centre of our smart grid initiative.
Through this collaboration and other partnerships we are fostering, we are laying the foundation for an entrepreneurial ecosystem around community energy projects right here in Saint John.
For more about our agenda for innovation, I invite you to review our new Sustainability & Innovation report for 2019.
Because powering Saint John means more to us than serving our customers. It means investing in our city and in its future.
Ray Robinson is the President and CEO of Saint John Energy.